The health and safety of our patrons, guests, athletes, performers and employees is a top priority at Colonial Life Arena.
Following the guidance from local and state authorities, medical experts (including the CDC), event organizers and University leadership, new policies and procedures are now in place.
Patrons are asked to do their part by practicing physical/social distancing where possible, frequently washing hands, and using hand sanitizer. Face coverings are strongly encouraged to ensure the safest possible environment.
Patrons who are not feeling well or have been in close contact with someone they suspect may be infected should stay home.
These policies are subject to change based on further guidance from the university, local and state authorities, and the CDC.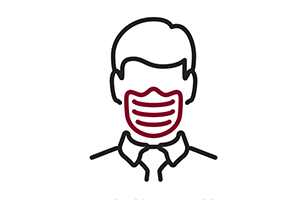 Face Coverings
Face coverings are strongly encouraged for all guests.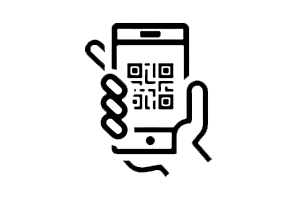 Digital Ticket Entry
Tickets for Arena seating are mobile only except for tickets purchased at the Prisma Health Box Office.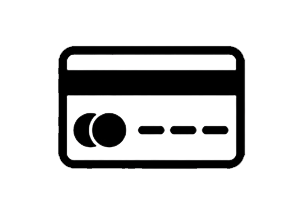 Contactless Concessions
All points of sale are cashless. Selections may be limited and pre-packaged.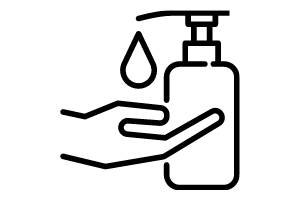 Sanitation Stations
Hand sanitation stations are readily available throughout the facility.
Patron A
cknowledgement
I understand and expressly acknowledge that an inherent risk of exposure to COVID-19 exists in any public place where people are present and particularly in large public gatherings such as this event. By attending the event and using this admission to a University of South Carolina athletics event, you and any guests voluntarily accept and assume all risks related to exposure to COVID-19 and other infectious and/or communicable diseases, viruses, bacteria or illnesses. You and any guests waive, release, and discharge the University of South Carolina, its Athletics Department, its Board of Trustees, Colonial Life Arena and any of its affiliates, directors, officers, employees, agents, contractors, or volunteers from any and all liability under any theory, regardless of fault, whether in negligence or otherwise, for any illness or injury as well as agree to all other terms and rules set forth at ColonialLifeArena.com/terms including an agreement to follow all safety protocols.
Attendance

The University of South Carolina Athletics Department and/or event organizers will determine the number of patrons permitted to attend in accordance with applicable state and local guidelines, policies and regulations. Centers for Disease Control and Prevention (CDC) recommendations on physical distancing to be applied as necessary.

Concessions & Merchandise

All points of sale are contactless and cashless.

Entry

Door times vary by event; set capacities may contribute to earlier door times.
Tickets will be delivered via mobile device and shall be scanned digitally (excluding Premium).
Please review our Clear Bag Policy.

Event Staff Training and Support

Concession and cleaning staff will wear PPE when necessary.
Education and training related to COVID-19 precautions provided for all staff and third-party vendors.
Event workers will be required to submit COVID-19 safety waiver prior to being authorized to enter facility.

Face Coverings

Face coverings are strongly encouraged.

Plan for Disinfection, Symptomatic Guests, Communication/Public Relations and American with Disabilities Act

The University of South Carolina shall:

have a documented plan that outlines the procedures/protocol for appropriate disinfection of the arena.
have a documented plan that outlines the procedures/protocol for working with guests who exhibit COVID-19 symptoms.
launch a communication/public relations campaign for communicating all COVID-19 procedures/protocol to prospective guests.
ensure they comply with the Americans with Disabilities Act in the development and implementation of all procedures/protocols.

Premium Areas

Premium areas will open with doors, which varies by event.
Suite and club hopping will be prohibited inside of Colonial Life Arena.
Premium area are back to full capacity.
Credit/debit cards will be the only accepted form of payment in all premium areas.
In an effort to keep fans safe, increased cleaning frequency of all high-touch areas will be done before, during, and after events.

Ticketing

To offer greater convenience and safety, mobile-only ticketing will provide contactless entry to Colonial Life Arena for all events.
To expedite entry and ensure the best possible experience, patrons should download their tickets prior to arrival.
Please review this helpful video to ensure that you are mobile ticket ready.