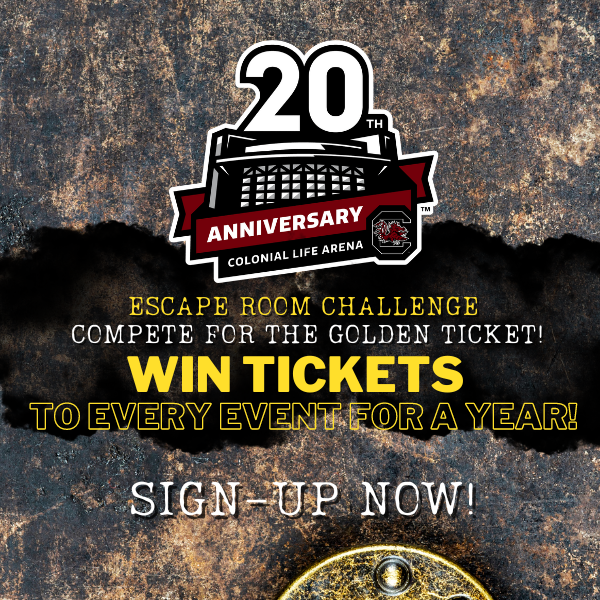 Treasure Hunt Escape Room Challenge (PROMOTION HAS ENDED)
WIN TICKETS TO EVERY EVENT!
Colonial Life Arena is celebrating 20 treasured years!
Now it's time to thank you!
Alpha Media Radio Stations Live 93.5 & Hot 103.9 / 93.9 have partnered with Colonial Life Area to give you the chance to win the Golden Ticket.
Win a pair of tickets to EVERY event coming to the Colonial Life Arena for a year! (some exclusions may apply)
Register for Team LIVE 93.5 here!
Register for Team Hot 103.9/93.9 here!
Two teams of two participants each will be selected for each station to take on the Escape Room Challenge & win the Golden Ticket! Sign-up ends on Sunday, November 13 at 11:59 PM. Participating teams will be notified on November 14; the challenge will take place on Thursday, November 17 at Colonial Life Arena.